Finland popularly known as 'The Land of a Thousand Lakes,' has the coldest weather yet it is one of the most preferred study destinations for international students.
All thanks to its education system that allows students to choose from more than 400 English-taught programs as well as its stunning nature and landscapes, as well as road connections to neighboring countries like Norway, Denmark, Sweden, Russia, and Estonia.
In case you intend to study in this beautiful Nordic country as an international student, please take note of the 10 best universities in Finland for international students.
Top 10 Universities In Finland For International Students
Before I proceed, I want you to note that the university system in Finland includes different types of universities, and each of them offers hundreds of study specialties across various fields.
They are:
Public universities in Finland
Private universities in Finland
And finally, the Finnish University of applied sciences
1. University Of Helsinki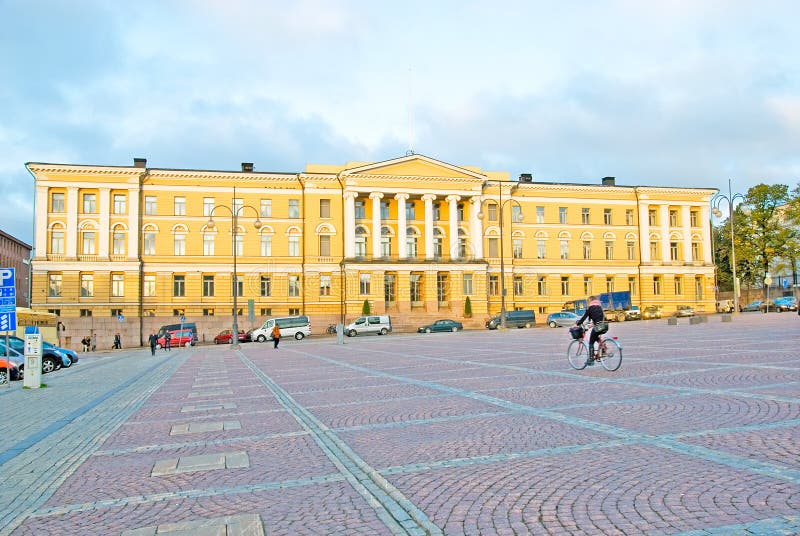 The University of Helsinki is the largest, and the best university for international students in Finland featuring 4 campuses in the city's capital city just to accommodate their state-of-the-art facilities for their 11 faculties. 
Interestingly, they offer scholarships to international students as well as unlimited opportunities for leisure and extra-curricular activities.
Worthy of mention is the fact that this university is widely known for its ground-breaking research and innovation in scientific fields. 
2. Aalto University
Although Aalto University was recently founded – in 2010 by merging three esteemed universities in the metropolitan area of Helsinki, they are doing extremely well in their years of existence. 
This can be seen in the quality of students they produce yearly. People with vast experience in their career path.
Aalto University doesn't fail to imbibe the culture of a balanced work/study life, and also encourages its students to customize their study experiences to suit a particular goal. 
Thankfully, they offer scholarships to International Students, and the percentage of foreign students in this university is 24%
3. Tampere University
Although Tampere University may not be a wonderful choice for undergraduate studies as they offer just 2 undergrad programs in English, however, their master's programs have attracted tons of foreign students to the school. 
They offer about 34 masters programs that cut across a wide range of fields ranging from Innovative governance to Game Studies.
Additionally, they offer scholarships to international students, little wonder why there are up to 475 foreign students in this school.
4. University of Oulu
You will find the city of Oulu housing the Oulu University along the coast of central Finland, and interestingly, this university has been in existence for half a century yet embracing modern innovations to ensure they maintain its position at the top.
If you want to study a research-based course, this is the ideal place to be as they have a unique opportunity to research and innovate based on the distinguishing landscapes surrounding the university.
Having a very large research output, foreign students are drawn to this uni, especially the ones that want to pursue studies in scientific research and training, and currently, the percentage of international students in this school is 7%
5. University of Turku
It may interest you to know that the University of Turku offers a wide range of courses and master's degrees in English – 3 BA and 17 Masters programs and 300 individual courses precisely thereby making it convenient for international students.
Furthermore, foreign students have little or no struggle as the uni provides them with a vast support network across Europe through the Coimbra group as well as a large English-speaking community.
The University of Turku which is in the southeast of Finland harbors about 658 international students.
6. University of Eastern Finland
Currently, the University of Eastern Finland popularly referred to as UEF does not offer any undergraduate programs in English, however, you can't ignore their master's programs which are about 27 programs offered across 8 faculties.
One of the distinct factors of this university is the fact that it prioritizes the learning environment such that they keep its student groups small so as to give them adequate time and attention. 
Interestingly, there is a long list of both international students, and EU citizens qualified for scholarships, and so far, the percentage of foreign students in this university is 6% 
7. Lappeenranta-Lahti University of Technology LUT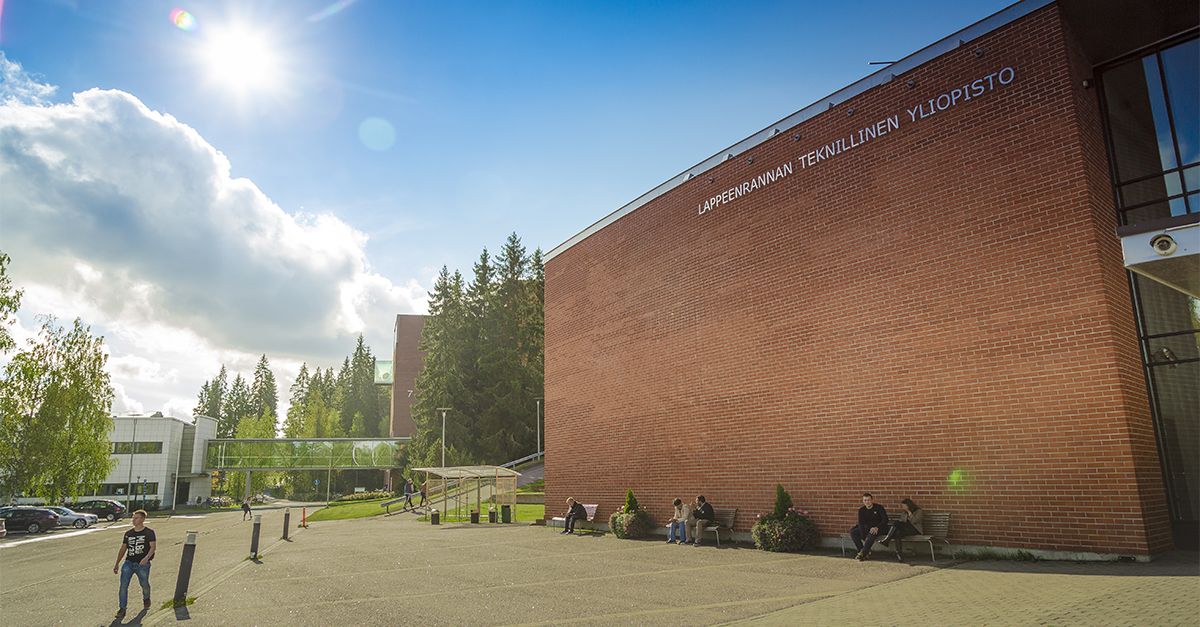 LUT is yet another top university in Finland for international students as they have over time maintained a top position as one of the technical institutions in Finland. 
You should note that this great institution offers automatic entry into the master's program for students who have obtained their degrees from the school.
Additionally, students are offered 5 Engineering and Technology degrees in English, and 4 out of them are double degree programs.
The number of international students in this university is 516
8. University of Jyväskylä
Despite Jyväskylä being a small city where just a few residents are students, it harbors the University of Jyväskylä having 483 international students pursuing their master's degrees. 
This top Finnish university is widely known for its high research output majorly in the fields of natural science and human and social science.
Most importantly, JYU offers numerous student exchanges and scholarship opportunities for students.
9. Åbo Akademi University
This university has a campus in two cities, Turku and Vaasa offering 9 different master's degree programs that cut across various fields.
Additionally, AAU promises its students a lively student environment as almost a quarter of residents in these towns are affiliated with the institution.
Furthermore, they keep their classes small so as to have quality student-teacher relationships, and it also houses about 574 international students.
10. Tampere University of Applied Sciences
The last but definitely not the least of the best universities in Finland for international students is Tampere University of Applied Sciences offering all its courses across 6 fields completely in English. 
Aside from natural sciences, they also provide various engineering business, arts, and nursing options you can choose from.
They offer scholarships to international students, and the percentage of foreign students in the university is 10%
Frequently Asked Questions
Is Studying In Finland Good For International Students?
Finland routinely ranks highly on quality-of-life measures, quick visa processing, high visa approval rates, and other factors all contribute to the attraction of international students to this Nordic study destination.
Can I Work While Studying In Finland?
You have the right to work in Finland as an EU/EEA citizen without a work permit or hour limitations.
Students from outside the EU/EEA who have a student residency permit are permitted to work part-time as long as their weekly average doesn't exceed 25 hours.
How Much Money Do You Need For A Finland Student Visa?
The documents required for the student visa application are Proof that you can financially support yourself during your studies. The minimum amount you need to have at your disposal is 560 EUR/month (6,720 EUR/year
Can International Students Study In Finland For Free?
Studying in Finland is free!
While studying in most countries will require handing over an often-hefty tuition fee, Finland has somehow managed to keep university education entirely state-funded – even for international students. There are a few exceptions: some masters courses charge fees to non-EU/EEA students. 
Do International Students Pay Tuition In Finland?
If you are from outside the EU/EEA area, you are required to pay tuition fees for bachelor's and master's level programs that are taught in English.
Is There An Interview For A Finland Student Visa?
During the application procedure, you will be required to appear at a visa interview. The Finnish Residence Permit (B Permit) is good for the duration of the course.
You might need to renew your visa every year in order to be able to stay for the duration of your degree program.
Can I Get PR In Finland After studying?
After four years of continuous residence in Finland and after securing, for instance, employment following graduation, a permanent residence is also an option.
Naturally, your time spent studying in Finland also counts toward this timeframe.
Conclusion
I have successfully taken you through the top 10 universities in Finland for International students, so if you are looking to study at any of the aforementioned Finnish universities, you now have an idea of what to expect.
That being said, as an international student, which of these universities do you think is suitable for your career choice? Share your thoughts with me in the comment section.